Health Insurance
Find below the information regarding your stay in the Czech Republic. Depending on the citizenship you are holding, you either belong to one of these categories: EU citizens (including those coming from the Schengen Area – Norway, Iceland, Liechtenstein and Switzerland) or non-EU citizens. According to this, please refer to the information below.
!Important information!
Please, be aware of the fact that the full and actual information is always available at the website of the Ministry of Interior of the Czech Republic.
EU Citizens
EU citizens (as well as citizens of Norway, Iceland, Liechtenstein and Switzerland) – has a European Health Insurance Card – its entitled the necessary and urgent health care free of charge
It is highly recommended to have a supplementary travel health insurance (conclude a contract in your home country before arrival to Prague)
Non-EU Citizens
Non-EU citizens, staying in the Czech Republic longer than 3 months, must contract an insurance with an insurance company, which is licensed to operate the insurance in the territory of the Czech Republic according to a special legal regulation. It is recommended to consult the Czech Embassy or consulate and verify whether the insurance meets the requirements for an application for a visa or residence permit for stays longer than 90 days.For buying insurance from abroad refer to websites of respective insurance companies:
———————————————————————————————————————————————–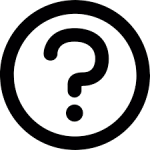 Sure you know everything? If not, consult this link with useful information and tips.