Career Development and Events for Students and Alumni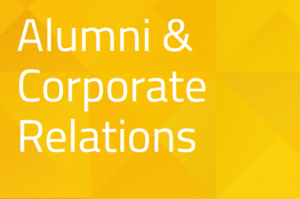 The Alumni & Corporate Relations department (ACR) is a development, counselling and mediatory department combining students and alumni. It connects students and alumni with workplaces, keeps and develops relations with the VŠE alumni as well as manages partnerships.
ACR consists of four centres: Career Centre, Event Centre, Alumni Centre and Partner Centre. As part of its activities, ACR offers its services in career consulting, event management, alumni and partner relationships to all VŠE domestic and international students, alumni, employees and partners. Furthermore, ACR organizes job fairs on the university campus and provides job opportunities as well as a counselling concerning future career of VŠE students.
For Students
Are you looking for job? Look at our job offers, refer to the website of ACR Career Centre and don't miss the Job fair Šance.
Is it difficult for you to adapt in the new environment? Visit our Academic Counselling Centre which is prepared to help you.
For Alumni
Prague University of Economics and Business is aware of importance of staying in touch with its graduates. Our cooperation takes form of:
Annual informal meeting Day with VŠE
Database of graduates
Involving our graduates in teaching